Peer-reviewed articles:
4. Turnbull-Dugarte, S.J. (forthcoming) The impact of EU intervention on political parties' politicisation of Europe following the financial crisis. West European Politics [accepted manuscript]
3. Turnbull-Dugarte, S.J. (2019) Explaining the end of Spanish exceptionalism and electoral support for Vox. Research and Politics 6(2): 1-8. [paper]
2. Townsley, J. and Turnbull-Dugarte, S.J. (forthcoming)  Can parties recruit postal voters? Experimental Evidence From Britain, Electoral Studies [paper]
1. Turnbull-Dugarte, S.J. (2019) Selfies, Policies or Votes? The Use of Instagram in the 2015 and 2016 Spanish General Elections. Social Media + Society 5(2): 1-15. [paper]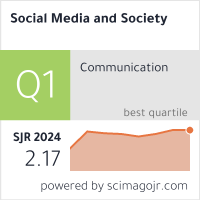 Under peer review:
The European Lavender Vote: The effect of sexuality on ideological preferences and vote choice in Western Europe. – revised and resubmitted at European Journal of Political Research
A New Hope for Europhiles? The 2017 German Federal Elections and the Revenge of the Pro-European Mainstream. – under review
Why vote when you cannot choose? EU intervention and political participation in times of constraint. – under review
Work-in-progress:
Make Madrid green again. Environmental politics in the Madrid local elections.
Sexuality-based discrimination and satisfaction with democracy, a rainbow of discontent.
Other publications:
How not to recruit postal voters in the UK (2019) LSE British Politics & Policy.
Selfies, policies or votes? How politicians can campaign effectively on Instagram (2019) Democratic Audit.
Los Votantes de Vox: nacionalistas, pero no nativistas. (2019) Politikon.