Peer-reviewed articles:
5. Turnbull-Dugarte, S.J. (accepted/in press) The European Lavender Vote: Sexuality, ideology and vote choice in Western Europe. European Journal of Political Research. [pre-print manuscript]
4. Turnbull-Dugarte, S.J. (forthcoming) The impact of EU intervention on political parties' politicisation of Europe following the financial crisis. West European Politics [paper]
3. Turnbull-Dugarte, S.J. (2019) Explaining the end of Spanish exceptionalism and electoral support for Vox. Research and Politics 6(2): 1-8. [paper]
2. Townsley, J. and Turnbull-Dugarte, S.J. (forthcoming)  Can parties recruit postal voters? Experimental Evidence From Britain, Electoral Studies [paper]
1. Turnbull-Dugarte, S.J. (2019) Selfies, Policies or Votes? The Use of Instagram in the 2015 and 2016 Spanish General Elections. Social Media + Society 5(2): 1-15. [paper]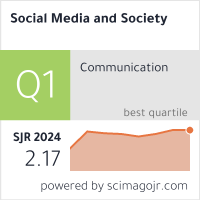 Under peer review:
Coming out to defend the union. Political party responsiveness to the Alternative für Deutschland's euroscepticism.  – under review
Why vote when you cannot choose? EU intervention and political participation in times of constraint. – under review
Work-in-progress:
Mobilising voters to lobby their MPs on Brexit. Field experiment evidence from the UK. (with Joshua Townsley and Florian Foos)
The end of liberty? How Ciudadanos and their voters have shifted rightwards. (with Pablo Simón)
The Baskerville's dog suddenly started barking: Explaining the vote for Vox in the 2019 Spanish general elections. (with Andrés Santana & José Rama)
Sexuality-based discrimination and satisfaction with democracy, a rainbow of discontent.
Other publications:
How not to recruit postal voters in the UK (2019) LSE British Politics & Policy.
Selfies, policies or votes? How politicians can campaign effectively on Instagram (2019) Democratic Audit.
Los Votantes de Vox: nacionalistas, pero no nativistas. (2019) Politikon.